EMC test, EMC leasing field, EMC rental test, EMC laboratory.
Shenzhen united testing supplies EMC certification,EMC testing,EMC leasing, and shenzhen united testingEMC laboratory, which owns the standard 966 half-wave darkroom, shielding room.Can test space radiation harassment, conduction harassment, electrostatic discharge, lightning surge and other EMC projects.The test time is flexible, can be booked in advance for 1 hour, 4 hours, 8 hours of testing, and equipped with rectification components for free use by customers.United testing is a national accreditation laboratory, with accurate data, first-class equipment and convenient transportation.Welcome to visit and EMC rental test.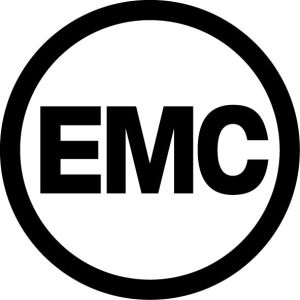 Shenzhen CE certification
Shenzhen united testing professional to provide power supply, adapter, TV, speakers, LED power supply, automotive electronics, home appliances, lamps and lanterns, ESD, EMC, EMS and EMI, the firm, radiation, conduction, EMC improvement countermeasures and EMC testing services such as rent, EMC certification, FCC certification, C - TICK certification, etc.
EMC test main project.
Space Radiation (Radiation) EN55011,13,22 FCC Part 15&18, VCCI.
Conduction interference () EN55011,13,14-1,15,22, FCC Part 15&18, VCCI.
Click (Click) en55014-1.
Power Clamp, EN55013,14-1.
Magnetic field radiation (Magn e tic Emission) EN55011,15.
Low Frequency Immunity en50091-2.
Electrostatic discharge (ESD) iec61000-4-2, en61000-4-2, GB/T17626.2.
Radiation immunity (R/S) iec 61000-4-3, en61000-4-3, GB/T17626.3.
Pulse group immunity (EFT/B) iec 61000-4-4, en61000-4-4, GB/T17626.4.
SURGE resistance (SURGE) iec 61000-4-5, en61000-4-5, GB/T17626.5.
Conduction disturbance immunity (C/S) iec 61000-4-6, en61000-4-6, GB/T17626.6.
Frequency magnetic field immunity (M/S) iec 61000-4-8, en61000-4-8, GB/T17626.8.
Voltage drop (DIPS) iec 61000-4-11, en61000-4-11, GB/T17626.11.
Harmonic current (Harmonic) iec 61000-3-2, en 61000-3-2.
Voltage Flicker (Flicker) iec61000-3-3, en61000-3-3.
Contact information:
Telephone: 0755-86180996
Fax: 0755-86180156
Mobile phone: 13699796815 miss he.
Email: hofferlau@uni-lab.hk, support@uni-lab.hk.
Address: 1-2 / f, jia huang yuan science and technology park, no. 365, baotian road, xixiang district, baoan district, shenzhen city.