Mechanical instruction CE certification (MD instruction)
Mechanical CE certification, the "CE" mark is a safety certification mark, which is regarded as the passport of the manufacturer to open and enter the European market.CE stands for European unity.Products with the "CE" logo can be sold within the eu member countries without meeting the requirements of each member country, thus achieving the free circulation of goods within the eu member states.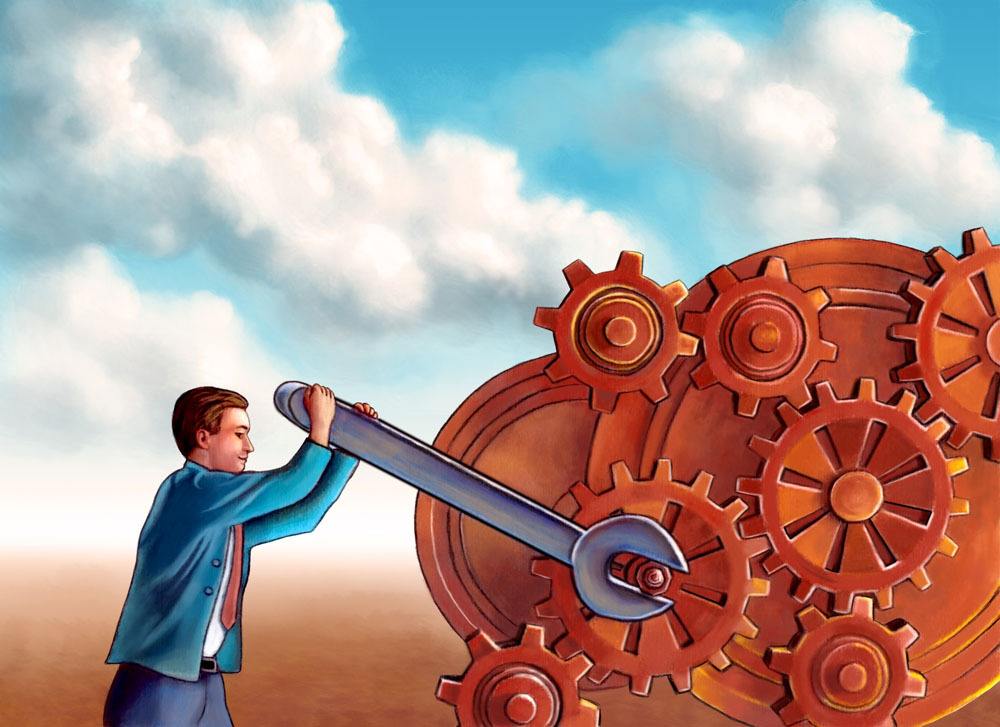 Because of illegal CE certificates or too many declarations, many mechanical products with CE marks did not meet the requirements of relevant eu directives, and the new machinery directive strengthened market supervision.Both eu manufacturers, and foreign machinery manufacturers produced and sold in the eu, in order to facilitate the supervision of the supervising agencies for the European Union CE work effectively, the new machinery directive rules: in the manufacturer's declaration documents must have the manufacturer authorized by TCF of a complete set of technical documents, the head of the name and contact address, and this person must be identified in the eu.
Mechanical structure must ensure its proper function, under the condition of the manufacturers reservation, as long as it is in accordance with the regulations of mechanical operation, so they are in operation, debugging and maintenance, can cause harm to people.To this end, measures must be taken to eliminate all accident risks in the life of the machine (including assembly and unloading), including the risk of accidents due to unforeseen anomalies.
Scope of mechanical CE certification:
Mechanical instructions are applicable to all kinds of mechanical products and safety components sold in the market.A mechanical, connected set of mechanical and replaceable equipment, including a mechanical instruction.
(1) the scope of mechanical CE certification covers the following types of products:
Wood processing machinery;- metal cutting machine tools;
Forging machinery;- tractors and supporting machinery for agriculture and forestry;
Rubber and plastics machinery;- packaging machinery;
Lifting transport machinery;- storage equipment;
Construction machinery;- food processing machinery;
Heat treatment equipment;- underground mining machinery;
Printing machine;- casting machinery;
Preventing machinery;- washing machine;
Compressor;- internal combustion engines and pumps;
Leather making machinery;- fire equipment.
Mechanical products not applicable to mechanical CE certification:
Machines that use only human power as power sources, except machinery for lifting and lifting loads;
Medical devices that are directly in contact with the patient;
Special equipment used for market squares or amusement parks;
Steam boilers, tanks and pressure vessels;
In case of failure of a mechanical design or application for the purpose of nuclear use, radioactive radiation will be caused;
Radioactive sources of mechanical parts;
Small arms.
Tanks and pipelines for gasoline, diesel, flammable liquids and dangerous substances;
Ocean-going vessels and offshore maneuvering equipment, together with their equipment;
A public or private manned cableway (including a cable car);
Tractors for agriculture and forestry (defined by 74/150/EEC);
Personnel conveyance of vehicles mounted on gear and rack rails;
Mine hoist device;
Stage lift;
A construction site lift that transports persons or persons and goods.
Information required for mechanical CE certification.
1. Company information: name, address, trademark and business license;
2. Product information: name, model, technical parameter list;(if you have multiple models, you need a series of product difference comparison materials)
3. General assembly drawing and control system diagram of the machine;
4. Mechanical instructions;
5. List of mechanical components (name, model, supplier, CE certificate);
6. Relevant test data and calculation materials;
7. Machine installation/operation space/operator location map;
8. OuTi represent information (OuTi representative: refers to the written authorization to accept manufacturers, according to the provisions of this directive for manufacturers to perform all or part of the obligations or any natural person or legal person of the complete all or part of the procedure, but a legal person shall be shall be established within the territory of the European Union)
9. Quality control system information (if the enterprise has passed the ISO9000 certification, please provide the photocopy of the certificate)
United testing professional certification testing for many years, if you have such products need to do CE certification, want to know more about CE certification details, you can contact us or the products and related information to to my company email: hofferlau@uni-lab.hk, support@uni-lab.hk or call the service hotline: 0755-86180996