Introduction to FCC certification
The FCC was established by COMMUNICATIONACT in 1934 and is an independent agency of the United States government, directly responsible to congress.The FCC coordinates domestic and international communications by controlling radio, television, telecommunications, satellites and cables.Involved in more than 50 American states, Colombia, and belongs to the United States, in order to ensure the radio and wire communication products related to the life and property security, Office of Engineering and Technology responsible for the technical support of the committee, and is responsible for equipment recognition aspects.Many radio applications, communications products and digital products to enter the U.S. market require the FCC's approval.The FCC investigates and studies various stages of product safety to find out the best way to solve the problem, while the FCC also includes radio installations, aircraft detection, and so on.According to the U.S. federal communications regulations specified in the relevant part (CFR47), who entered the United States of electronic product require emc Certification (except some products on special provisions), in which there are three kinds of common authentication: Certification, DOC, and Verification.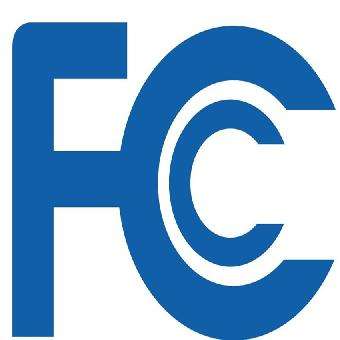 FCC Verification of self-certification
Such reports can be issued only in laboratories accredited by the FCC.The main products are: AV products, cordless phones, ordinary household appliances, PC and PC peripherals, and the equipment of CASSA.
Certification cycle: one week.
The FCC DOC declares itself
Only laboratories licensed by A2LA (American laboratory accreditation association) or NVLAP (national laboratory accreditation system) can issue such reports and DOC announcements.The manufacturer can put the FCC logo on the product and sell it to the United States.Main products: IT products, PC and PC peripherals.
Certification cycle: 1-2 weeks.
FCC authentication mode
1. Direct the product to the TCB laboratory in the United States, but the cost will be high and time will not be controlled.
2. Send the products to the laboratory approved by the FCC for laboratory testing, preparation of materials and completion of reports.The test report will be sent to TCB for certification by the laboratory.At present, customers mainly use this method.
Information preparation:
Application for FCC Verification, FCC DOC manufacturers can only provide samples, circuit diagrams and series of differential instructions (if any).
Information required for FCCID:
1.The sample
2.Service application form (for NS delivery format, completed and signed by the applicant)
3.Letter of authorization (in the form of NS, completed and signed by the applicant) :
Project and certification Authorization Letter
Certification Agreement
FCC Authorization Letter
Confidential Letter (application for confidentiality) or non-confidential Letter (no application for confidentiality)
4.Technical Specification (Technical parameters), including the following:
A.frequency: specify Frequency range, or detailed Frequency points
B. Modulation: work mode, such as FM, HFSS, DSSS, UNPS, GSM, CDMA, etc., if it is HFSS mode, to write the principle
C. Antenna Specification: a product with an external Antenna (such as a walkie-talkie) shall give Antenna parameters (Antenna Gain).
D. Output Power (actual measured Output Power and customer nominal allowable 5% deviation, or Fail)
5.Use Manual
Pay attention to the warning
6.Chematics (circuit diagram)
A. Circuit diagram: to mark the parameters of the components, the antenna should be marked
B. component location map
7.Lock Diagram (block Diagram)
Have an antenna and have a frequency
8.Circuit Description (line Description)
Describe the circuit diagram/principle in words.
9.Turn up procedure (frequency modulation: how to tune frequency to the corresponding frequency point)
Note: low-frequency wireless products do not need to provide this information
The input and output points of the LPF (Low Pass Filter) are to be provided in relation to sound products such as microphones and walkie-talkies
All Licence products must provide "bandwidth" parameters
FCC certified product type
1. The power supply the FCC certification: communication power supply the FCC certification, FCC recognition, switch power supply charger FCC certification, display power FCC certification, LED power supply the FCC certification, LCD power supply the FCC certification, uninterruptible power supply the FCC certification, etc.;
2. The lamps and lanterns of FCC certification: droplight FCC certification, track light FCC certification, garden light FCC certification, lantern FCC certification, canister light FCC certification, led street light FCC certification, led twinkle light FCC certification, desk lamp the FCC certification, led to shoot the light FCC to recognize card, led ball steep light FCC certification, grille lamp FCC certification, aquarium light FCC certification, street light FCC certification, leds FCC certification, FCC certification led lamps and lanterns, energy-saving light FCC to recognize card, T8 tubes FCC certification, etc.;
3. Home appliance FCC certification: fan FCC certification, electric kettle FCC certification, acoustic FCC certification, TV FCC certification, mouse FCC certification, wireless mouse standard FCC certification, vacuum cleaner FCC certification, etc.
4. Electronic FCC certification: ear plug FCC certification, mobile phone FCC certification, router FCC certification, cell phone battery FCC certification, laser pen and FCC identification, vibration stick FCC identification, etc.
5. Mechanical FCC certification: gasoline engine FCC certification, electric welding machine FCC certification, nc drilling machine certification, tool grinding machine FCC certification, FCC certification, washing equipment FCC certification, bulldozer, etc.
6. Wireless products FCC certification: bluetooth BT products, tablet, wireless keyboard, wireless mouse, wireless, speaking, reading and writing device, wireless transceiver, wireless walkie-talkie, wireless microphone, remote control, wireless Internet device, wireless image transmission system and other low power wireless products, etc.;
7. FCC certification for wireless communication products: 2G phones, 3G phones, 3.5G phones, DECT mobile phones (1.8 G, 1.9G band), wireless intercom, etc.